A kitten who was found alone outside, began to thrive when an orange cat took her under his wing.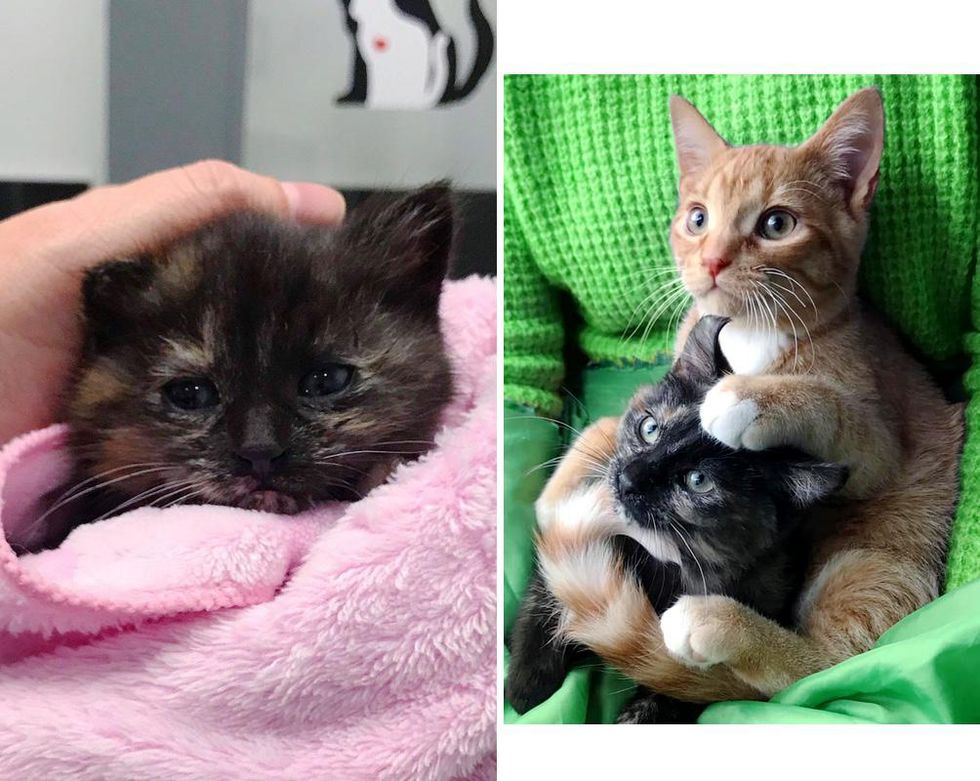 Chatons Orphelins Montréal
A tortoiseshell kitten was spotted wandering the streets without a mom or siblings. She was brought to a shelter in Montreal, Canada and in need of rescue. The tortie was just skin and bones, crying nonstop for attention.
Shelter volunteers reached out to local rescues and hoped to find the kitten a foster home that she deserved. As soon as Chatons Orphelins Montréal agreed to take her, they arranged transport and safely brought her to the rescue.
The pint-sized kitten named Ellie had a lot of growing to do. She was picked up by a foster volunteer, so she could start working on gaining weight in the comfort of a loving home.
The tortie was eager for company and would cry every time she was by herself.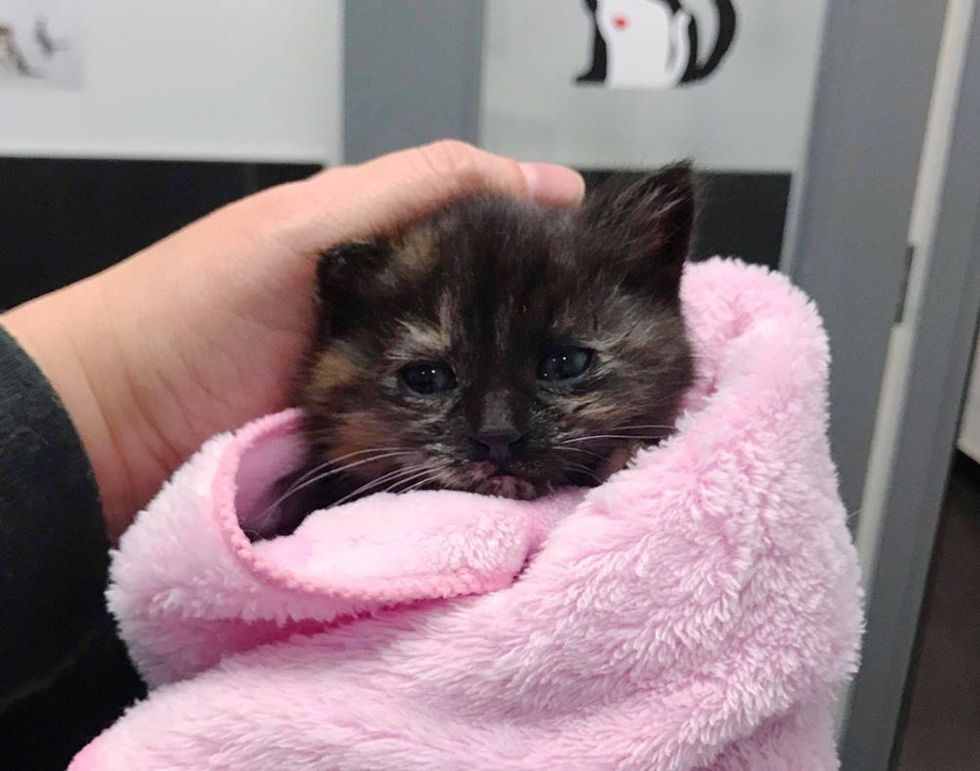 Chatons … Read the rest