A man rescued a tiny stray kitten from a tough situation and came back to make her dream come true.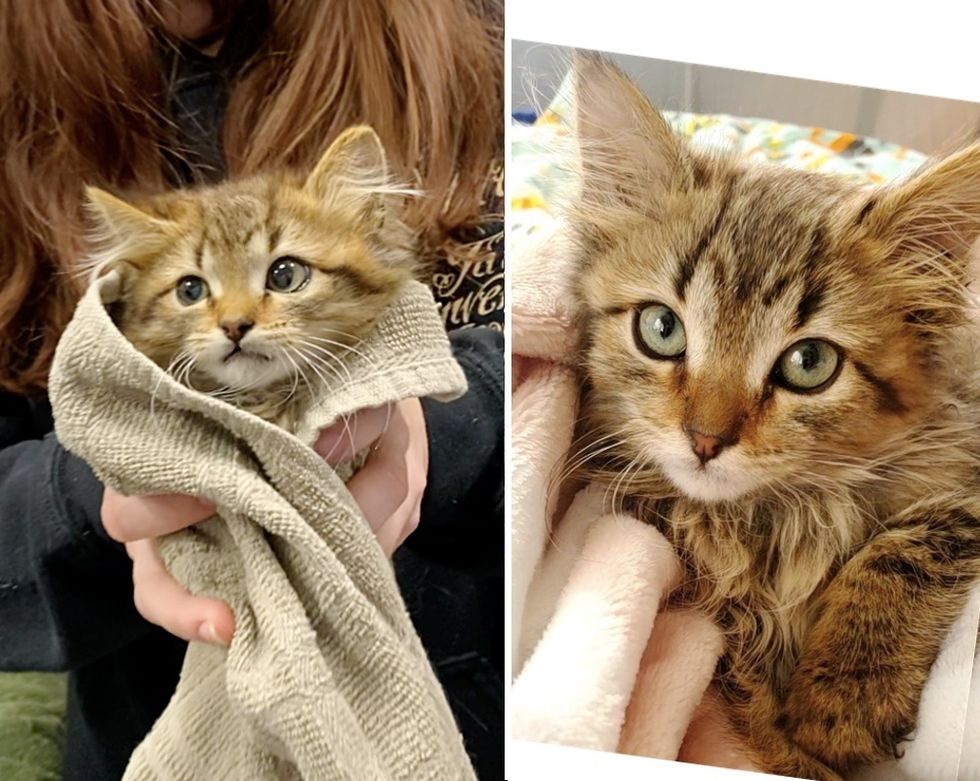 Dumb Friends League
A man was at a tire shop in Commerce City, Colorado on Oct. 26, when he heard a kitten's cries coming from a parked truck nearby. The weather was piercingly cold at 19-degrees (Fahrenheit).
As he traced the sound of distress, he was surprised to discover a tabby kitten stuck to the side of a tire from the semi-trailer. The little stray must have tried to seek warmth from the harsh weather and found herself trapped in a difficult situation.
Her paws were frozen to the metal side of the tire and she was struggling to free herself. The man sprang into action and began to find a way to safely remove the kitten from the predicament.
"The first step was figuring out how to free the … Read the rest