Two kittens were found near a park and rescued just in time. They shared a very special bond from the start.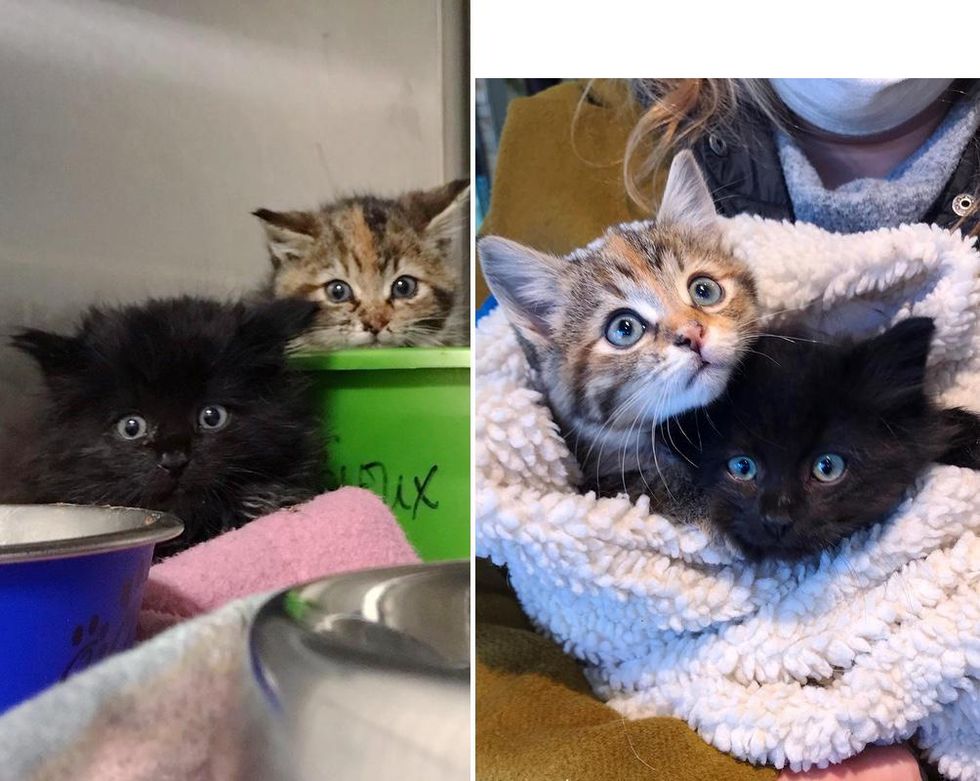 Chatons Orphelins Montréal
Two months ago, Isabelle from Montreal, Canada was taking a walk near a park when she saw two tiny balls of fur by the road. After taking a closer look, she realized that they were hungry little kittens covered in dirt, scrounging around for food.
The mother cat was nowhere to be found. Knowing that the weather was getting cold and that it would be tough for the kittens to survive the outdoors on their own, Isabelle decided to intervene. With the help of another Good Samaritan, they were able to get the kittens to safety.
The kittens were about 5-6 weeks old, very timid and just skin and bones. They were hankering for food as if they hadn't eaten for some time. Volunteers went back … Read the rest