A tiny kitten with a big personality was reunited with her siblings after she was found alone.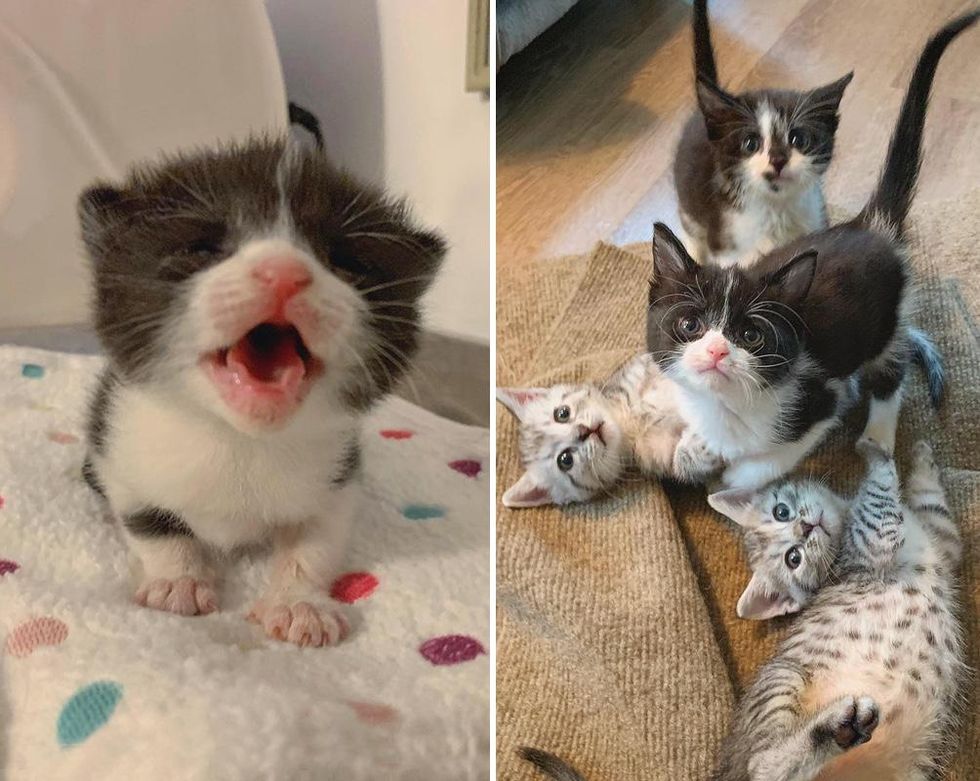 Sarah @kellyfosterkittens
Sparkle Cat Rescue (based in North Carolina) took in a tuxedo kitten who was in need of foster care. She was a firecracker from the start. Despite being so small, she had a fierce and big personality.
She would meow at the top of her lungs and was quite sassy and hissy at the beginning. "It is normal for kittens to hiss at unfamiliar odors as their sense of smell is developing. She tells it exactly like she sees it," Sarah Kelly, a foster volunteer of the rescue, shared.
The fearless tuxedo, Rita (short for Margarita), was just a few weeks old. She didn't hold back and continued to voice her many opinions throughout her ride home.
"She's feisty, loud, and every bit as cute as she looks."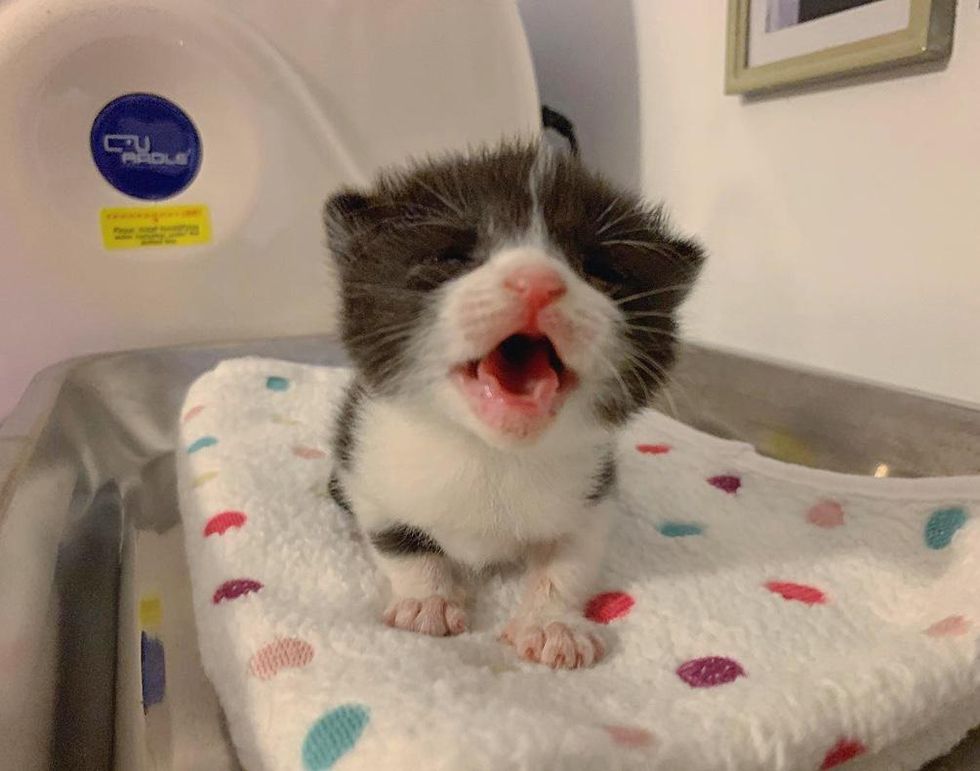 Sarah @kellyfosterkittens… Read the rest