An orange cat showed up outside a family's home and asked for help. His life was forever changed.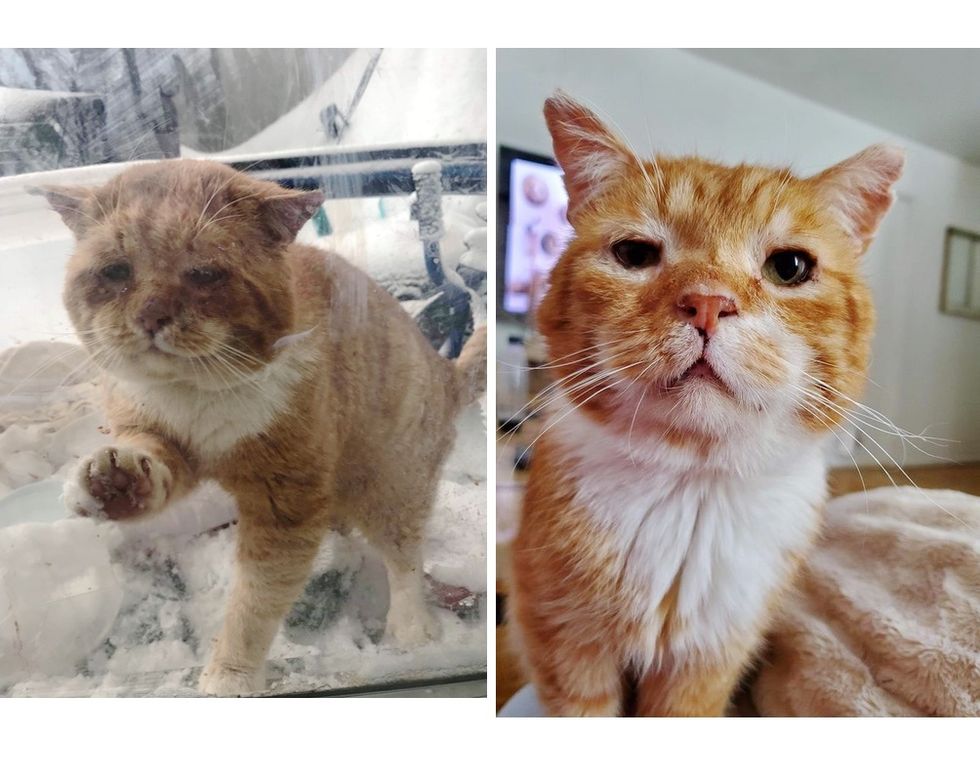 One Cat At a Time
Jaelle from Quebec, Canada was surprised to find a cat in her backyard, scratching at the door, begging to be let in. She had never seen the cat until that day (Valentine's day) last year, in the midst of the bitter Canadian winter.
Jaelle, who volunteers for One Cat At a Time, a kitten rescue in Quebec, immediately opened the door for the sweet feline. The orange tabby looked rough around the edges. He was cold, hungry and sick. Jaelle reached out to Marie Simard, founder of One Cat At a Time, and asked for help.
"Our rescue specializes in orphan kittens, but he was asking to be saved at the door and we couldn't leave him outside," Marie told Love Meow. "We tried to find … Read the rest