Two kittens are so happy to have found each other, and hope for a dream home together.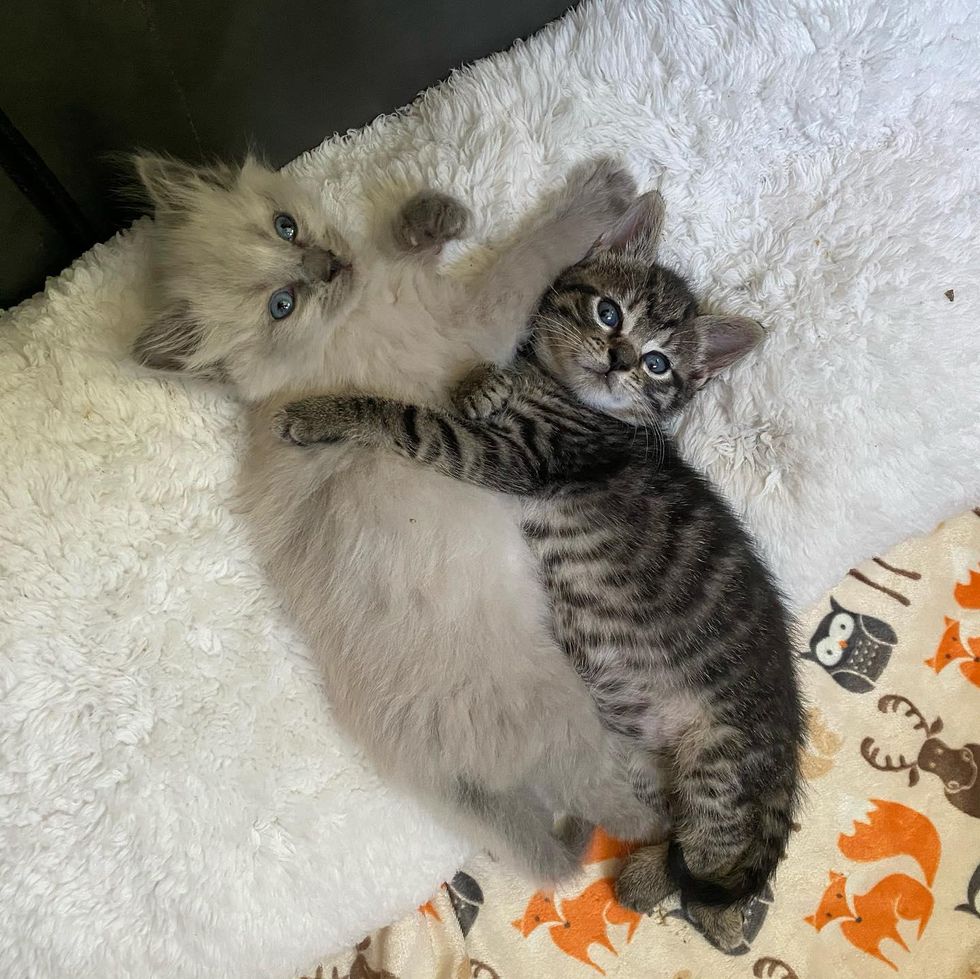 Q-tip and Tina are best of friendsPenny Richards
Quentin (Q-tip) and Tarantina (Tina), two 3-week-old kittens, crossed paths when they were rescued along with 24 other kittens by Animal Welfare League of Arlington (AWLA) in Arlington, Virginia.
They were the same age and size, and both needed a friend. When they were paired up in foster care, they instantly hit it off as if they had always been siblings. Penny Richards, a foster volunteer of AWLA, welcomed them into her home a week later.
"Quentin (a blue colorpoint) was a big baby, and he absolutely refused to wean. He would yell at me for his bottle. Meanwhile, Tina (a tabby) had been eating from a bowl for a while," Penny told Love Meow.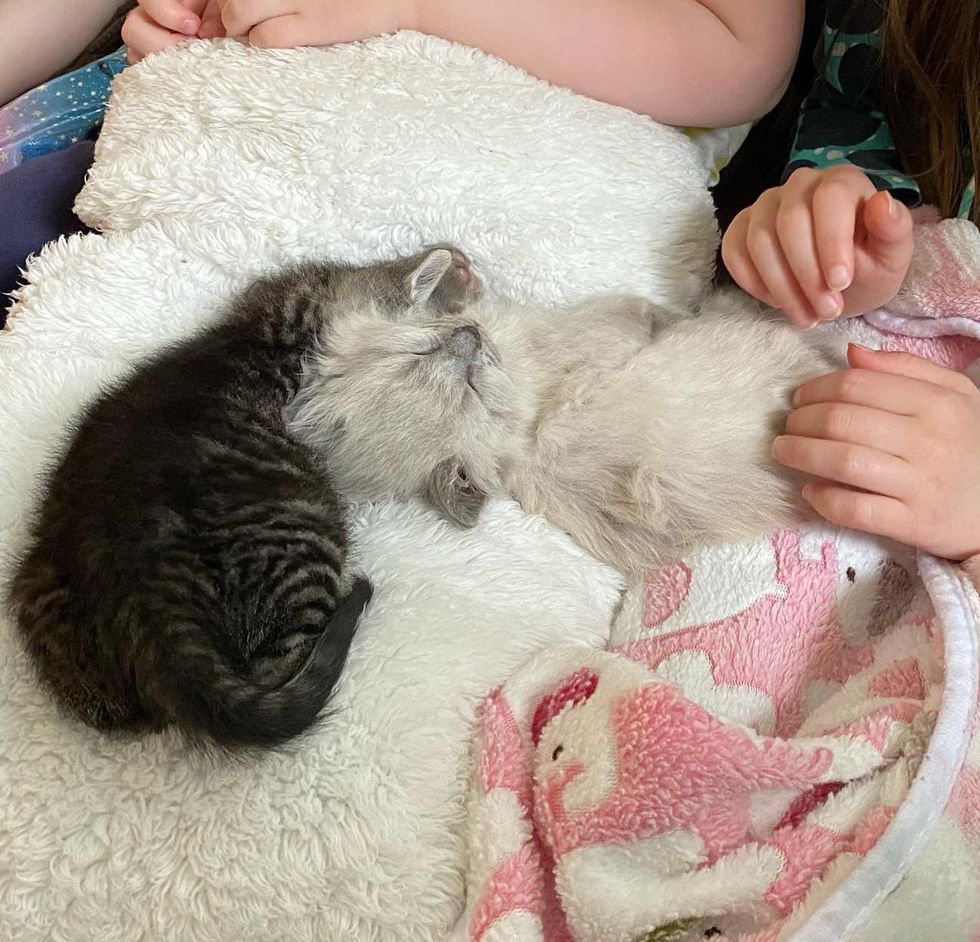 They are not from the same litter but share … Read the rest