A kitten with a congenital condition is just half of weight he should be. But what he lacks in size, he makes up for in personality.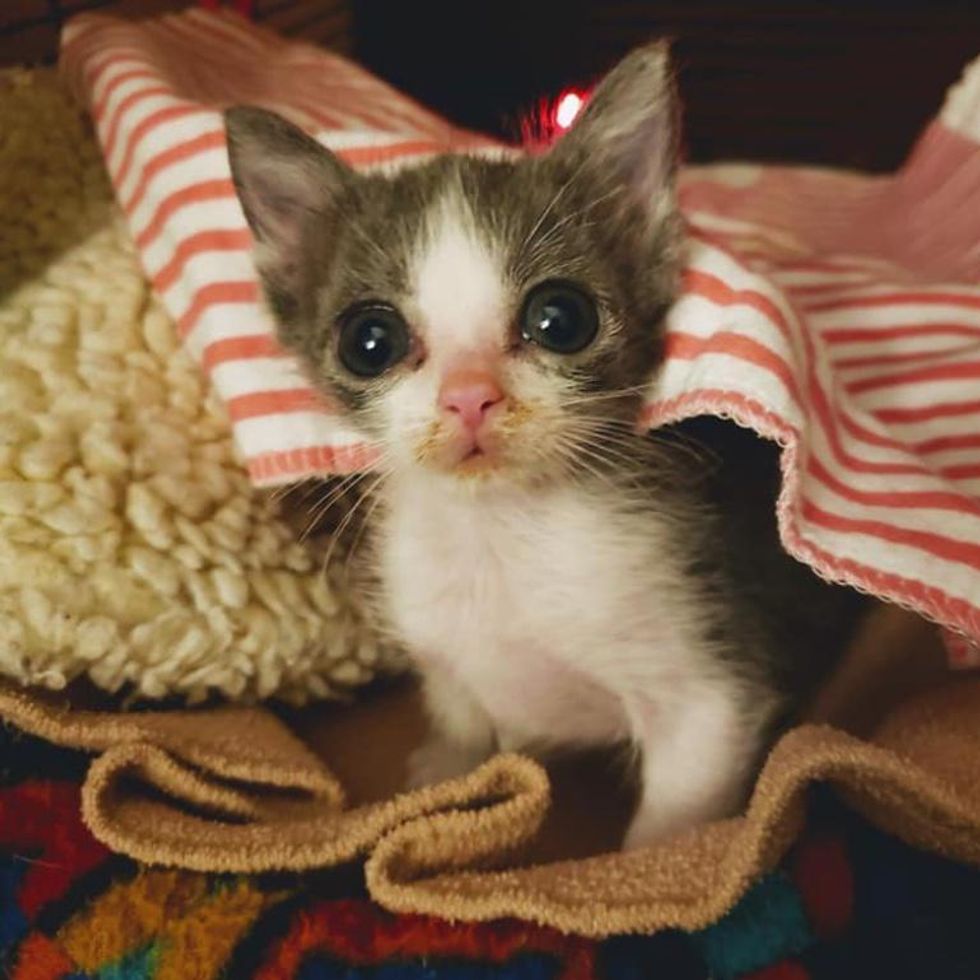 Tiny Tim the kittenSheets Pet Clinic
Tiny Tim the kitten was brought into the foster/adoption program at Sheets Pet Clinic (an animal hospital and spay-neuter clinic in North Carolina) because he had a chest bone deformity and needed specialized medical attention.
"He was one of the eight kittens born to a very young mom. The people who found his mom and siblings thought he was the runt and wasn't growing," Sarah Hodges at Sheets Pet Clinic shared with Love Meow.
Tiny Tim is eight weeks old weighing only 13 ounces, with the body of a 4-week-old kitten. He has been diagnosed with pectus excavatum (also called funnel chest), a condition in which the breastbone sinks into the chest.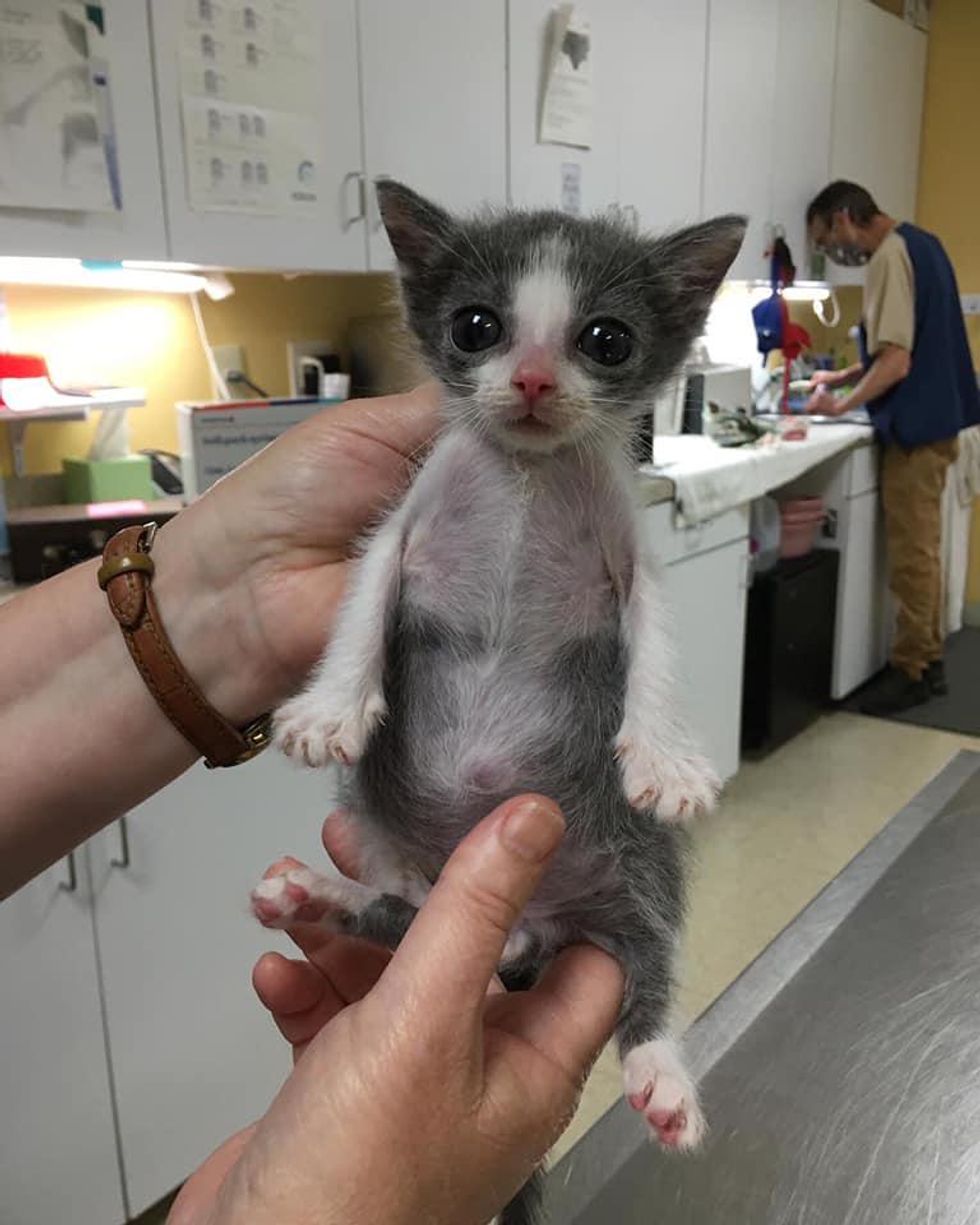 Tiny Tim has a condition … Read the rest