Animals Asia

has successfully completed the largest operation of its kind by any animal welfare organization in the world. They just helped to transport

101

Asiatic black bears
that were saved 
from bear bile farms in 
China 
to their new home in
Chengdu.
The momentous rescue is the result of eight years of tenacious work
and will provide an invaluable guide for animal welfare organizations around the world.
The

Animals Asia

team has been rescuing bears since

1994.

They operate award-winning bear rescue sanctuaries in

China

and

Vietnam,

and are the only organization with a bear sanctuary in China. 
While the

Animals Asia

team was carrying out the historic operation on the ground, Ricky Gervais, Dame Judi Dench, Lesley Nicol,

Matt Sorum

, Rick Wakeman, and many other actors, musicians, and animal advocates, waited for the news that their adopted bears were among the ones transferred to their forever home. 


"The relief now rippling across Animals Asia, our staff, and supporters worldwide

 

– and especially the team on the ground in China

 

– can never be described," Animal Asia's Founder and CEO, Jill Robinson MBE, who is widely recognized as the world's leading authority on the cruel bear bile industry, having campaigned against it since

1993, 
told WAN.
"For eight long years we have worked for this day and held the dream in our hearts and finally 101 beautiful, patient bears have come 'home.' Thank you World Animal News for your faith and support, it is done."
The story began in

2013,

when 

Animals Asia

 was contacted by the new owner of a bile farm in

Nanning

that did not want to be a part of the horrific industry.
The more than 
132 bears

initially surrendered to Animals Asia 
needed intensive medical care after undergoing invasive surgery and years of bile extraction. The  initial agreement was for Animals Asia to take over the health and vet care of the bears that were kept at the facility, and convert the farm into a second bear sanctuary in China. However, unpredictable and unfortunate events forced the organization to return the bears to the existing bear rescue center in

Chengdu.
It took eight years to overcome all the legislative and proprietorship issues, and lately the pandemic, to make this big homecoming possible for these bears. Through all these years of frustration, disappointment, and heartache, the tenacious Animals Asia Bear & Vet Team never felt a sense of despair or gave anything less than the best care for these wild animals.
When all the conditions were finally met, this logistically complex mission took place in three phases from

April 19th to May 27th,

with nine trucks per phase carrying the

101 bears

the

750 miles

from the ex-bile farm in

Nanning,

Guangxi province,

to the

Chengdu Bear Rescue Center

in

Sichuan province.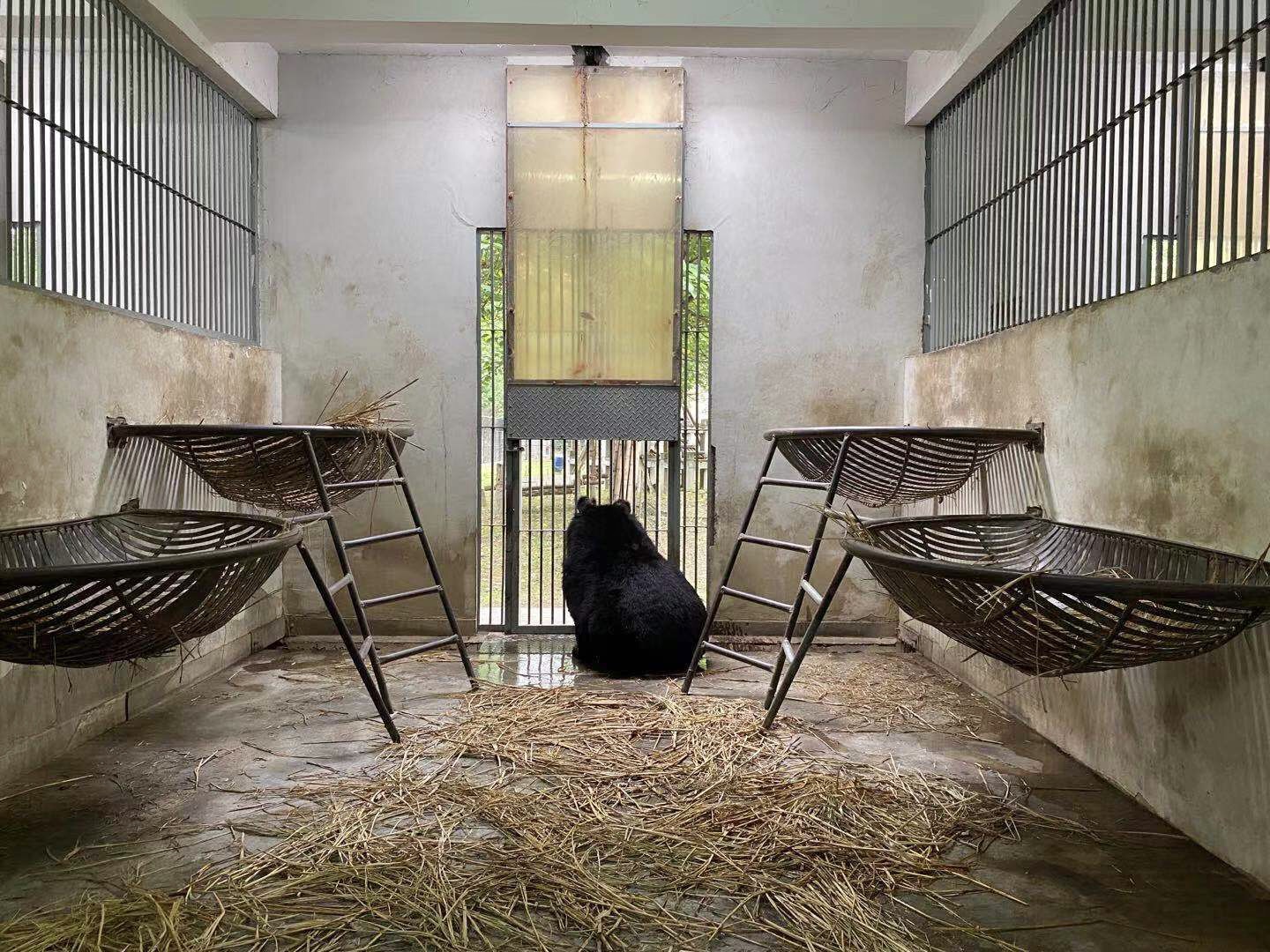 The bears will spend their first 30 days in quarantine before slowly being integrated with the rest of the center's rescued bears.
"We're so proud of how these bears have handled the journey," stated Animals Asia China's Bear & Vet Team Director, Ryan Marcel Sucaet. "Most of them have spent their entire lives in confinement on the bear farm. To be suddenly transported halfway across China to their new home could have been very distressing for them."
The successful completion of this operation shows that large scale relocation of vulnerable species is entirely possible and feasible.
Animals Asia believes that real and long-term change can only be achieved by working together constructively with all stakeholders, including the authorities and local communities.
Please consider donating to

Animals Asia

today to help them not only care for their newly relocated bears, but to allow them to carry out more rescues in the future. Let's shut down bear-bile farms for good!

DONATE

HERE!
The post A Historic Rescue Operation As Animals Asia Saves And Transports 101 Bears From Bear Bile Farms In China To Their New Home appeared first on World Animal News.